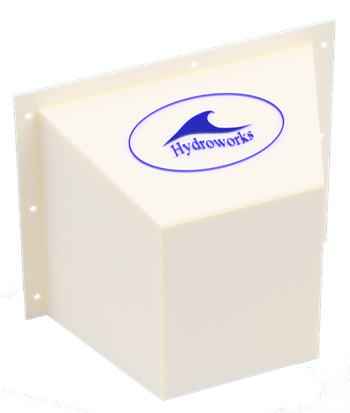 Download the brochure to quickly find out more about HydroPod
There are 3 versions of HydroPod.
Standard

- Standard Hood for Trash and Floatables Control

Enhanced

- A weir is added to improve floatables control and enhanced scour protection

Premium

- A scour protection plate is added to provide the greatest scour protection
Standard hood for trash and floatables

Enhanced Design
An additional weir prevents floaabltes from being re-entrained and raises the water level to prevent scour

Premium Design
An additional weir and horizontal scour plate provide maximum scour protection. Scour plate is hinged for easy maintenance.